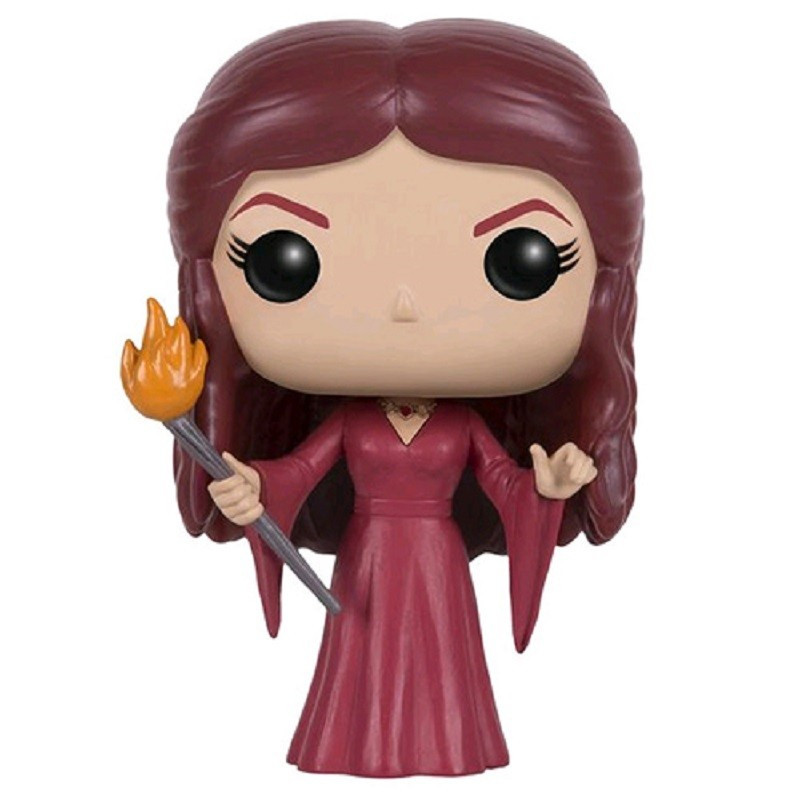 MELISANDRE / GAME OF THRONES / FUNKO POP
---
---
Melisandre est la prêtresse de R'hlor suivant d'abord Stannis puis Jon Snow dans la fameuse série Game Of Thrones. Funko l'a bien sûr représenté avec sa robe rouge, ses cheveux rouges ainsi que sa torche enflammée. Une très jolie figurine qui trouvera facilement sa place dans votre collection Game Of Thrones.
---
Paiement sécurisé via le système de la Société Générale Sogecommerce

Expédition effectuée dans un maximum de 24H après votre commande.

Vous avez 14 jours pour changer d'avis, satisfait ou remboursé.
> Produit présenté en boite-vitrine
> Taille 9cm
> Licence officielle
> Figurine en vinyl