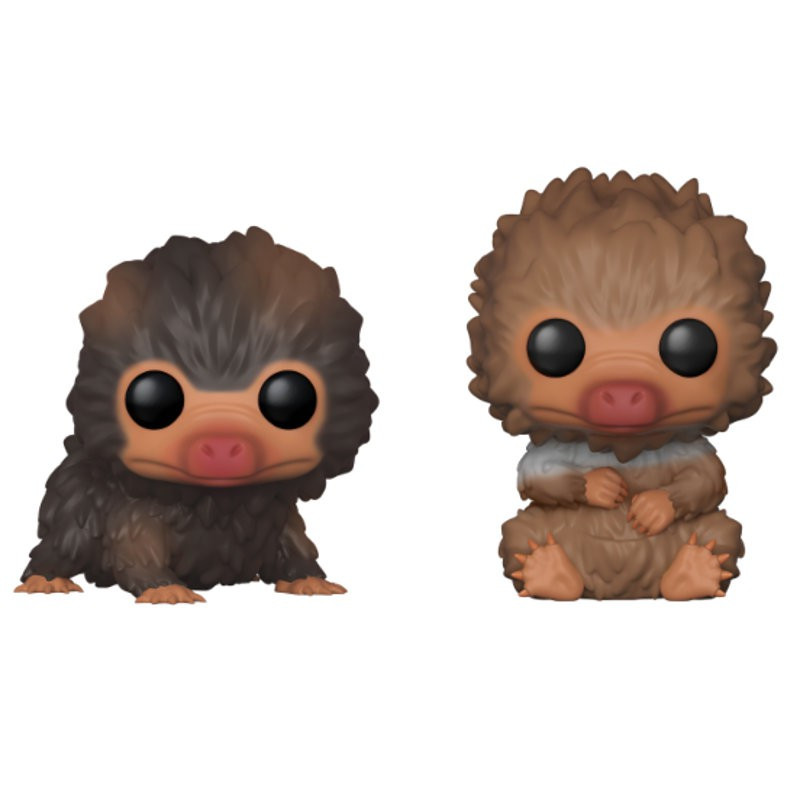 2 PACK BABY NIFFLERS / LES ANIMAUX FANTASTIQUES 2 / FIGURINE FUNKO POP
---
---
Les nifflers sont d'adorables petites créatures à fourrure qui ont une obsession pour tout ce qui brillent et volent tout ce qu'elles peuvent pour les cacher dans leurs petites poches ventrales. On les retrouve dans le film The Crimes Of Grindelwald. Pour ce superbe 2-pack, Funko en a représenté deux en version bébés. L'un est marron foncé et se tient sur ses quatre pattes et l'autre marron clair est assis sur ses fesses. Un duo adorable à ajouter à tout prix à votre collection.
---
Paiement sécurisé via le système de la Société Générale Sogecommerce

Expédition effectuée dans un maximum de 24H après votre commande.

Vous avez 14 jours pour changer d'avis, satisfait ou remboursé.